Springtime Skin Contest! - Volunteer Event
This contest is part of the Volunteers' Spring Event
// Skin Contest! \\
Get creative! Grab a pen, tablet or any art-thingy and make a brand new skin concept!
Create a splashart, concept drawing or an ingame model and think about what skin would fit well into League of Legends!
We'd love to see spring or easter related skins, fitting the season, but don't limit yourself -
If you have a great idea for a non-related skin, go for it anyway!
We value unique ideas AND artistic skill!
Even if you're not the best artist out there, don't worry!
You can make up for it with a really fun and creative idea!
---
The top 5 entries will win one of these rewards!
1st place =
3250 RP
2nd place=
2750 RP
3rd place =
2250 RP
4th place =
1750 RP
5th place =
1250 RP
Take a look at the rules, ask questions if you still have some and get started!
You can submit your artwork in the comments until
April 8th.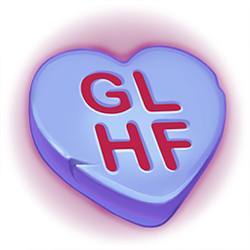 > > RULES! < <

General:


Your entry must have been made for this contest!
You must be the creator of the submission! (duh)
Your submission cannot include mature content.
Prizes can't be transferred to other accounts.
This contest is limited to EUW/EUNE accounts only.
You are allowed to post multiple entries (but you can only win one prize)

Verification:

Digital Artists: Please take work-in-progress screenshots or save the layered document (.psd or similar) - We'll ask you for them if needed.
Analog Artists: Please sign the artwork with your summoner name
(the same one you use here) or take specific photos of your artwork upon request.

Elegibility:
tl;dr: Don't break the rules.

There should be no severe toxicity displayed in any of your latest games.
You shouldn't have had any chat restriction within the last month.
You shouldn't have had any ingame ban within the last 3 months.
You shouldn't have had a Boards ban within the last month.
Delete

Deleted

Are you sure