[INFORMATION] Odyssey Event - Known issues
Intergalatic greetings to you

Summoner

, Crew Member of the Morning Star! Welcome to the best crew of the Galaxy!

You have diligently fought sinister monsters, fought the mighty final boss and explored many dangerous adventures.

As with any big adventure, there are a few unexpected surprises. Unfortunately, they are some technical ones.

Hrmpf! So currently we are aware of the following issues:
We're having some delays with granting Augments and some may not event work at all [UPDATE 14.9.2018 22:59 CEST] - resolved!
The Missions completion time is delayed - Hang in there and don't fret, your progress is not lost! [UPDATE 14.9.2018 22:59 CEST] - resolved!
Some of the Missions are not correctly displayed [UPDATE 14.9.2018 22:59 CEST] - resolved!
No progress recorded in the Extraction mode
Player reports having seizure after watching Kayn animation. We adjusted the animation and rolled out a quick patch for this . Resolved!
Connection issues in the client, the lobby and champion select. Resolved!
General performance issues in-game
We are currently working on fixing all of these as we speak.
Furthermore, I'll keep the list above as updated as possible and I'll follow up with more details during the day.
We're really sorry about these inconveniences and we hope that you still enjoy the event until we get everything we listed above fixed.Until then, we need to ask you for your patience. Thank you! ❤
Now get back to the extraction Summoner and find Ora!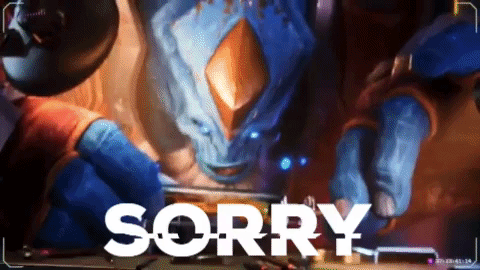 The adventurer of the Rift,
Radkus
Delete

Deleted

Are you sure