[Helpdesk] Ranked Rewards 2018 & Ranked System 2019
Greetings fellow Ranked Mountaineers and brave Summoners!
This wild and ferocious beast known as Season 8 has finally been slain! But an even greater monstrosity, Season 9, lies in wait ahead and it's already welcoming us with open arms!
This post should clear up all confusions and misunderstandings you might have, to help brace you all for the upcoming season.
These five brave Support Specialists are here to aid you with your inquiries, questions and issues to make sure your climb to Challenger goes as smoothly as possible.

Your Support Specialists:

We have prepared not one, not two, but three F.A.Q.! These will be consistently updated to ensure you remain informed and well prepared:
1. Ranked Rewards and the End of Season 2018
2. Requirements for the 2018 Ranked Rewards
3. New Ranked System for Season 2019
Additionally, you can find useful information here:
End of Season 2018
End of Season 2018 Information - Player Support Article
2018 Updates
Honor Requirements for the Season Rewards



1. Ranked Rewards and the End of Season 2018

When did the Season end?
On the 12th of November at exactly 00:00 CET (EUNE)/GMT(EUW).

When will the ingame rewards be given out?
All rewards should be given out until the 12th of December 2018.

How will the Rewards be distributed?
It's going to be a little different this year. How you ask? Missions!
A mission will appear as soon as your account has been granted the rewards.
And what is the mission about? Logging into your account.


When were the Challenger Placements locked?
The Challenger placements, so your rank, was locked at 23:45 CET(EUNE)/GMT(EUW). Any game not finished before the ranks were locked was not counted!

What Rewards will I receive?

BRONZE
A summoner icon for each Ranked Queue that are you placed Bronze in.



SILVER
A summoner icon for each Ranked Queue that you are placed Silver in
A silver Loading Screen Border (displayed border may vary depending on the Game Mode you're playing)



GOLD and higher
A summoner icon for each Ranked Queue that you are placed Gold or higher
A Loading Screen Border depending on your Rank for each Ranked Queue (displayed border may vary depending on the Game Mode you're playing)
Victorious Orianna - Skin (Chromas depending on how many Ranked Queues you are placed at least Gold in)



CHALLENGER
All those Summoners who reached the very top, will not just be carrying their teams but also this stylish Challenger-Backpack to victory!


For each Region a limited amount of Summoners will be given the Challenger--Backpack:
Top 200 Solo-/Duo Ranked Queue
Top 40 Flex Ranked on Summoners Rift
Top 10 Flex Ranked on Twisted Treeline

When will I receive my Loading Screen Border and how long will it be active for?
Your Loading Screen Border will be unlocked with your other rewards. This time however the Border will be removed for Season 9. And will only be visible during Pre-Season. Here is an example:



Additional information about the upcoming Season 9 can be found in the "New Ranked System for Season 2019" F.A.Q. down below.

Will I also receive Orianna along with the Victorious Skin, if I haven't unlocked her previously?
Absolutely! The Champion will be unlocked together with the skin!

How do the Chroma Rewards work?
Depending on how many Ranked Queues you finished ranked Gold or higher, you will receive an additional Chroma to go along with your Victorious Orianna Skin:
2 Ranked Queues: Victorious Orianna - Peridot Chroma
3 Ranked Queues: Victorious Orianna - Amber Chroma


What Chroma you will receive is only determined by the amount of queues you placed Gold in, not by the queue type itself.

Will we receive ward skins for reaching a certain honor level this year, too?
Yes!
And this time you will receive a ward skin for each honor level above 2 that you reached!
Level 3: Blue
Level 4: Purple
Level 5: Orange


So if you reached honor level 5 (gg wp) then you will be granted all three ward skins!


2. Requirements for the 2018 Ranked Rewards

Under what conditions do I not receive rewards?
- Your honor level is below 2
- Your account has been punished for the manipulation of your MMR during/for the 2018 Season

My suspension was applied wrongfully or due to fraudulent activity/I currently have a LeaverBuster. Am I eligible to receive my Season Rewards?
Yes, these scenarios have no effect on your eligibility status.


This part of the post is meant to give you more detailed information on the updated honor requirements that were set for this year's season rewards. This also includes a statement from Player Support on this subject, as many ticket requests were sent in regard to this:
As you surely know Riot put up some very strict rules regarding one's eligibility for the season rewards.
One must be at least honor level 2 to be eligible to receive any season rewards.
We, the Player Support, were the ones who had to explain and clarify these circumstances to many, .many. of you in your ticket requests. Even for us this wasn't an easy task, because we truly wish we could have helped. But our hands were simply tied and we had to watch helplessly from the side and try to explain it to you in such a fashion, that perhaps it would seem less dire.
All your feedback regarding how incredibly strict and partially unfair this rule was, did not fall on deaf ears.
No.
We took it to heart.
For a long time we could only hope that all of you would still somehow manage to get honor level 2, even if time was very limited.
But finally we have good news:
We, that means you guys and us, were successful!
Together as a community we managed to secure an opportunity for those who ended up with a lowered honor level due to one or several Chat Restrictions. These player now once again have the chance to obtain their well fought for season rewards!

And this is how it works:
If, due to receiving one or multiple Chat Restrictions, your honor level had been lowered to 1 or even 0, you now have the chance to keep at it until 11th of February, to reach honor level 2.
If you manage to show your sportsmanlike self and once again reach honor level 2 before this deadline, you will be granted all the season rewards you fought so hard for!
This opportunity, however, is exclusively available to the players who received Chat Restrictions! Players who received a 2 week suspension for negativity/toxicity, MMR boosting, Scripting or Botting will remain ineligible for this year's season rewards!
So if you received a 2 week suspension along with your chat restrictions, you will remain ineligible and will be excluded from this opportunity.
This is an exception we managed to secure for a large group of summoners that is, for the time being, exclusive for this year's season.



3. Ranked System 2019

All of the detailed jibber jabber about the new Ranked System can be found in the /devlogs.

When does Season 9 begin?
24th of January 2019.

For a more detailed FAQ, check out this post.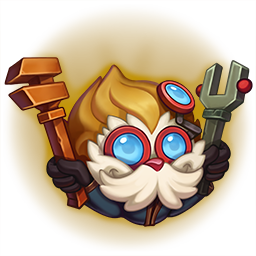 We truly and from the bottom of our hearts hope, that you had a successful, glorious and fun 8th Season. We hope you will get all the rewards you had fought so hard to get and even if you didn't, we are certain that you all did your very best and pressed on until the very end. So here's to everyone. GG, WP!
If you have any other questions, please don't hesitate and let us know! We'll do our best to make sure everyone gets an answer in a timely manner!

Kind Regards from the Fields of Justice~
Delete

Deleted

Are you sure